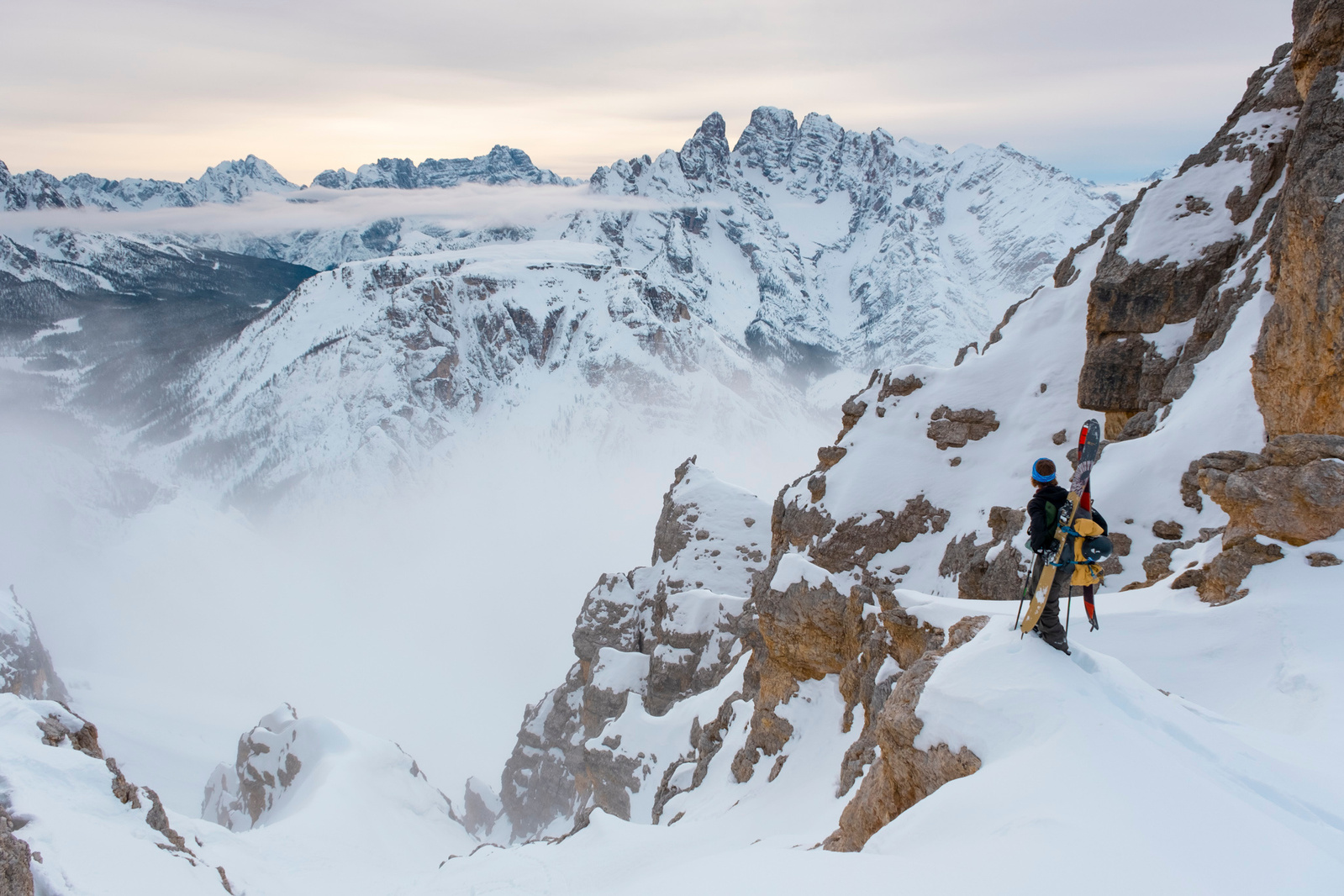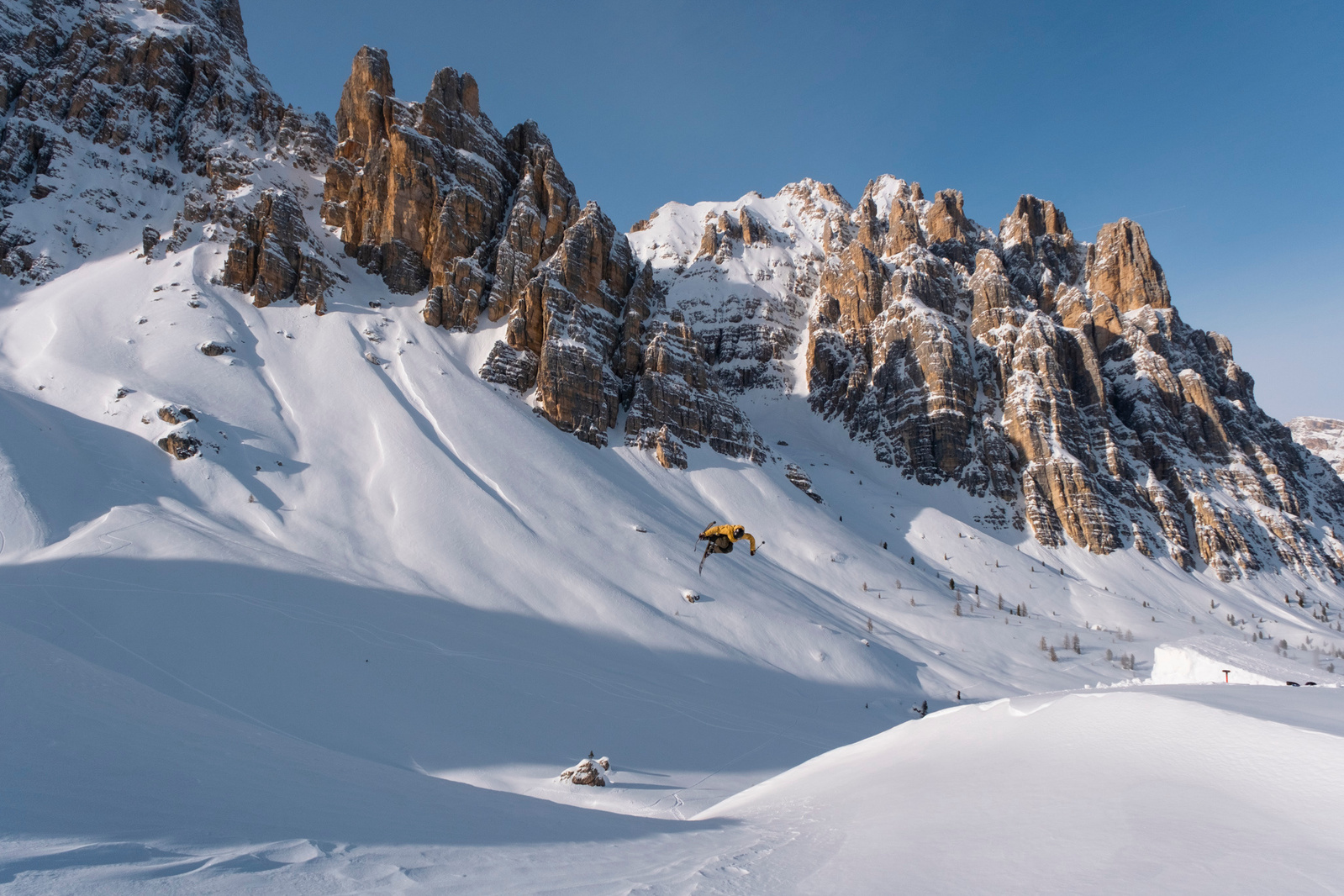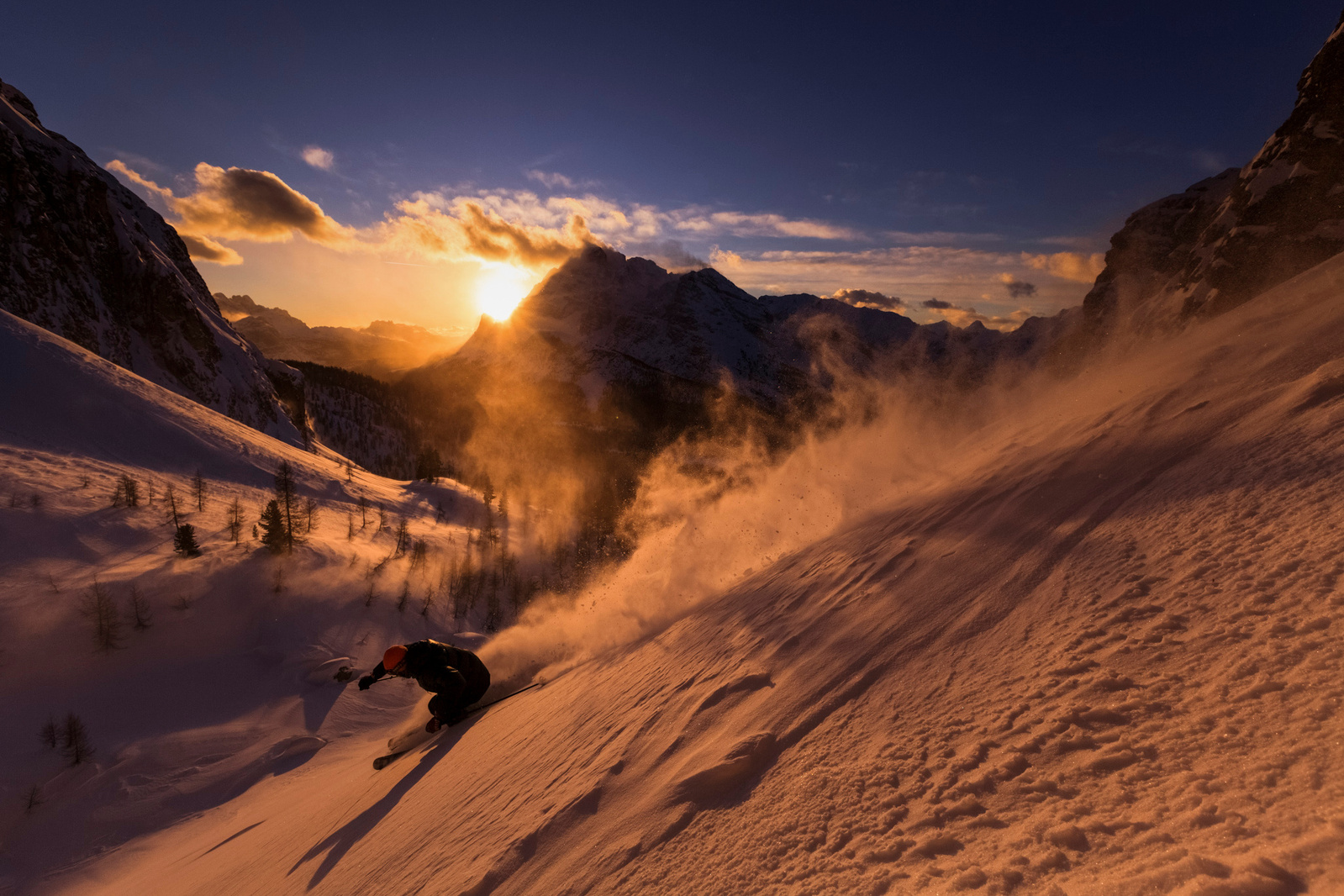 BESIDES MY PHOTOGRAPHIC ACTIVITIES I AM A SKIER!
"Skiing always meant the world to me"
And it still does.

I love to take of and feel the air,
the sound of metal under my feet,
the incredible joy of doing a turn in fresh powder snow...
It has been an expression of my feelings since I started.
It learned me to believe in my dreams,
and to never give up on them.
It showed me how to get back up after a crash and how to try it again.
It thought me how to deal with my fears and how to overcome them.
It showed me, that even after an injury,
I can come back stronger than ever.
It had a huge impact on my life.
I traveled around the world to compete
and I was part of the italian national team for a few years.
But at one point I did not like the competition scene anymore...
I wanted to keep skiing how I wanted to, how I like it.
And so I quit the competitions and to be in the italian national team,
to ski free how I always wanted to.
SLOW
"When I take off I want to hold my skis like the birds their wings, and watch the world turn slowly. It's a feeling of deep satisfaction."
Filmed by Daniel Tschurchenthaler, Mateusz Bocian, Alex Meliss
Aerial & Nature film by Lukas Schäfer
Edited by Lukas Schäfer
SHADOW AND LIGHT
Single Part from FEEL,a Skimovie
FEEL
Riding:
Lukas Schäfer
Produced, filmed and edited by
Lukas Schäfer and Daniel Tschurtschenthaler
Supported by
Kiku Apples and Armada Skis
WCS 9
Location:
Mt. Hood, Oregon
Filmed by:
Nick Broms, Nick Meilleur, Jacob Callaghan, Jeff Kohnstam, Sebi Schwertl
Edit and Timelapse:
Lukas Schäfer
Music:
The Roots - Why Whats Goin On
REPLAY


Filmed and edited by
Daniel Tschurtschenthaler

Location: Klausberg, Italy